East Kootenay Amateur Radio Club
SAVE THE DATE! EKARC CLUB MEETING
We are starting back up with regular club meetings. Please join us on September 12, 2023 @ 1930 MDT via Zoom.

Contact our Club Secretary for more information.


---
REPEATER UPDATES!
Please be advised that the Invermere area repeater, VE7RIN (146.850 -0.600), now has a CTCSS tone of 88.5 Hz. Please update your radios!


---
Club Events Calendar
---
Why HAM Radio?
This is a question that comes up all the time. Why, or how, in the 21st century, and with technology like cellular networks, is HAM radio still relevant? There are a myriad of reasons, but this video by Josh Nass KI6NAZ is a great explainer, please watch!


If you are currently a licensed amateur radio operator, or are interested in becoming one, please contact us. We can be reached at contact@ekarc.ca or come out to one of our meetings held at the RDEK Emergency Operations Center in Cranbrook, BC - up-to-date meeting information in the calendar above! Come to the meeting and an afternoon of amateur radio events and activities.  All members and visitors are welcome!
The East Kootenay Amateur Radio Club would like to thank the Regional District of East Kootenay for their continued support, which allows us to provide Emergency Radio Communications for the communities of the East Kootenays.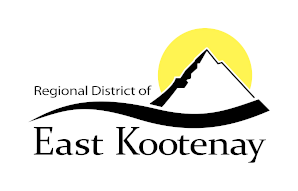 The East Kootenay Amateur Radio Club would also like to acknowledge that we are grateful to be able to conduct our activities within the traditional territory of the Ktunaxa Nation. The East Kootenay Amateur Radio Club is committed to working in partnership with the Ktunaxa Nation as stewards of ʔamakʔis Ktunaxa.
Mission Statement:

Since 1935 the mission of the East Kootenay Amateur Radio Club is to promote the technical knowledge and use of amateur radio through training, mentoring, community service and enhancing fellowship among radio amateurs.
Greetings from the beautiful East Kootenay region of British Columbia, Canada! One of the oldest amateur radio clubs in Canada, the E.K.A.R.C. is a very active community member, serving the Cranbrook, Creston, Invermere, Kimberley, Sparwood, and Elkford regions, participating in a number of events each year.
This page is intended to keep you informed of club happenings and other amateur radio related events!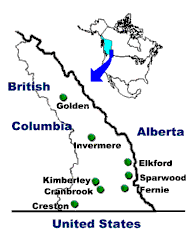 Join us for our 2 metre net every Thursday at 20:00 Mountain Time!
Visits to our website: 15808